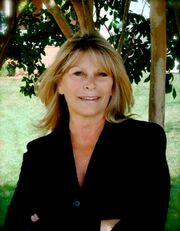 Sharon Lewis was the voice of Sophia Tutu and Broo.
Sharon Lewis is a Canadian realtor based in Raleigh-Durham-Cary, North Carolina. She is married and has a son.[1]
Non-Raccoons works
Edit
Roboto Tawkwon (1976/1978 English dub)
The Wordsmith (1979) - Sophia
Klondike Fever (1980) - Louise
If You Could See What I Hear (1982) - Helga
The Care Bears DiC series (1985) - Mildrid "Milly" Jacobs, Tricia, Wendy, Amy
Barbie and the Rockers: Out of this World (1987) - Barbie
Barbie and The Sensations: Rockin' Back to Earth (1987) - Barbie
Hot Paint (1987-1988) - Louise
External links
Edit
Cite error: <ref> tags exist, but no <references/> tag was found
Ad blocker interference detected!
Wikia is a free-to-use site that makes money from advertising. We have a modified experience for viewers using ad blockers

Wikia is not accessible if you've made further modifications. Remove the custom ad blocker rule(s) and the page will load as expected.